Do you love working with kids?
Do you love wordplay and nonsense literature, poetry and songs?
Then Buttons & Figs needs YOU! Come volunteer with Buttons & Figs if you want to inspire elementary school-aged kids to think critically and express creatively through wordplay. You do not need any specific background, just a love of kids and creative writing play. Buttons & Figs offers creative writing workshops after-school and in classrooms, but we can't spread the joy of wordplay without the support of volunteers who have a passion for helping kids stay engaged and excited about reading and writing.
If you would like to jump aboard our sieve to help spread the joy, we ask that you attend a Buttons & Figs Volunteer Orientation session. At Volunteer Orientation we'll share information about the mission of Buttons & Figs and it's non-profit arm, CalicoCast. You'll learn how we use great literature and songs to inspire kids to read, write, sing, talk and play with words. And we'll share details about volunteer opportunities where we need your help.
During orientation you'll learn tips for being an effective Buttons & Figs volunteer, get registered as a volunteer, and find out how sign up for days and times to work with kids. Once you are trained you can sign up for any session that fits within your schedule. Most workshops for kids run 1 or 2 hours. Some workshops take place during school hours, others take place after-school.
All volunteers will either need to have a background check performed (at no cost to volunteers) or provide evidence of having a background check performed in the State within the past 12 months. All necessary application requirements and background check information can be provided at the Volunteer Orientation session you attend.
Once you have completed these requirements we'll provide you access to an online calendar so you can sign up for wordplay workshops being offered in and around Glendale and Phoenix. To see a list of these opportunities, you can click here: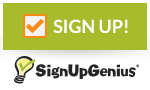 To attend the next volunteer orientation session sign up below!
The next Volunteer Orientation will be: TBD
Sign up to attend by filling out this form or calling us at 623.282.4080.